We provide cost-effective OEM manufacturing and assembly services for the lighting, air-conditioning and electrical industries.
Based in Kuala Lumpur, Malaysia, the manufacturing heart of Southeast Asia, we manufacture, assemble and export products for clients all around the world since 2002.
Due to lower labour costs but yet skilled workmanship in Malaysia, we are able to provide cost-effective, customiseable and quality manufacturing services for your demands.
Since 2002, we have been an OEM manufacturing partner to the lighting, air-conditioning and electrical industries in Europe, Australasia, USA, Middle East, and South East Asia. With your product specifications and our manufacturing expertise, we are able to achieve products which not only match your quality requirements but are also highly cost-effective.
In January 2021 LNE Network Systems was acquired by Aspen Pumps Group, becoming part of a global leader in the manufacture and supply of equipment and ancillaries for the heating, ventilation, air conditioning and refrigeration markets.
Manufacturing Services
We offer aluminium extrusion/die casting, plastic extrusion/injection, as well as various metal forming manufacturing services.
While as much as possible is done in-house, we are also able to use our long-term specialist network in Malaysia.
But all products are dispatched only from our factory – after the final workmanship, quality inspection, packaging and customer labeling is done.
ISO 9001 Certificate
Having attained ISO 9001:2015 accreditation by a UK body, we ensure that products shipped to our customers are constantly to their specifications, and without issues.
We are particularly proud of our on time delivery performance, which according to many of our customers is second to none.
Local Manufacturing With Global Expertise.

Whilst we are a company registered in Malaysian with our main office in Kuala Lumpur, all our management is European. This ensures that we have excellent communication with our customers over a wide range of countries around the world.
​
We combine our facilities with special production skills including:
Aluminium Diecasting
Aluminium Extrusion
Plastic Injection
Plastic Extrusion
Cast iron sand casting
Prototype samples can be made from in house 3d printing
Surface treatment including anodizing, tinning, powder coating
Customer Service is Personal.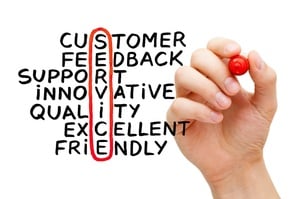 "We share your issues and successes. We build and drive a mutual success story with you."
As an OEM manufacturer we are not just an external supplier – we are you partner.
For us, Customer Service is a personal relationship. Our Customer Service to you includes our innovative thinking, our problem-solving skills, our understanding, and our efforts before, during and after your order.
At LNE, each of our customer has a 1 direct contact person with native speaking language for all matters from ordering to product development to shipping.
Quality Control & ISO Certification.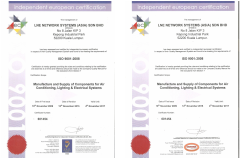 Our process expertise and our ability to build exactly to your drawings make us a reliable and cost-effective manufacturing partner.
We care about the environment.
We at LNE Network Systems are committed to the protection and preservation of the environment in sourcing, manufacturing and delivery of our products and services. Read more on our Environmental Policy.
Our ISO-9000 procedures and high-quality standards ensure that the quality of products sent to our customers are consistent and reliable.
​The LNE Group follows high quality standards and testing practices using a range of design and product tests:
Design Qualification Testing


Performance Testing
Fault Testing
Reliability Testing

Test & Inspection in Manufacturing Process


Raw Material Incoming Inspection
Parametric Production Line Testing
In-process Production Testing
Conformity to Customer Drawing and Specifications Testing
We love new projects!
Lets get started.
We are happy to introduce us further to you. Our marketing and sales team is able to address you in English, Malay or Chinese.
In order to make a quotation for you, please send us your product requirements.